The ideal frequency for bike service depends on your usage and riding conditions. Generally, servicing your bike biannually, annually, or every 18 months is a good rule of thumb. However, heavy use, exposure to rain, mud, and dust may necessitate more frequent bike servicing. 
Indicators that it's time for a bike service:
• A squeaking or rusty chain signals the need for lubrication or corrosion repair.
• Grinding, skipping, or clicking sounds from the gears imply a necessary gear adjustment.
• If the chain falls off the sprocket, the derailleurs may require adjustment.
• Brakes should operate noiselessly and without excessive lever pull.
• Investigate any rattles, wobbles, or creaks early on, as they usually have simple solutions.
Before each ride, perform an ABC-Quick check:
• AIR: Verify tire pressure.
• BRAKES: Ensure proper functioning.
• CHAIN: Confirm cleanliness and lubrication.
• QUICK RELEASES: Check that skewers/bolt-on axles are secured correctly.
Weekly:
• Examine tires for wear and tear, cuts, or grazes, and replace as needed.
• Inspect brake and gear cables for rust or fraying, and replace as needed.
• Confirm tightness of pedals and cranks.
• Listen for gear shifts and chain quietness during chain rotation.
Monthly:
• Ensure wheels are true and straight.
• Lubricate brake levers, derailleurs, and cables.
• Check and lubricate pedal cleats (if applicable).
• Examine all other bolts, such as those in the crank, seat post, handlebars, stems, brakes, and gears.
• Inspect the bike frame and components for dings, dents, cracks, or scratches - a thorough clean is the best way to perform a detailed check.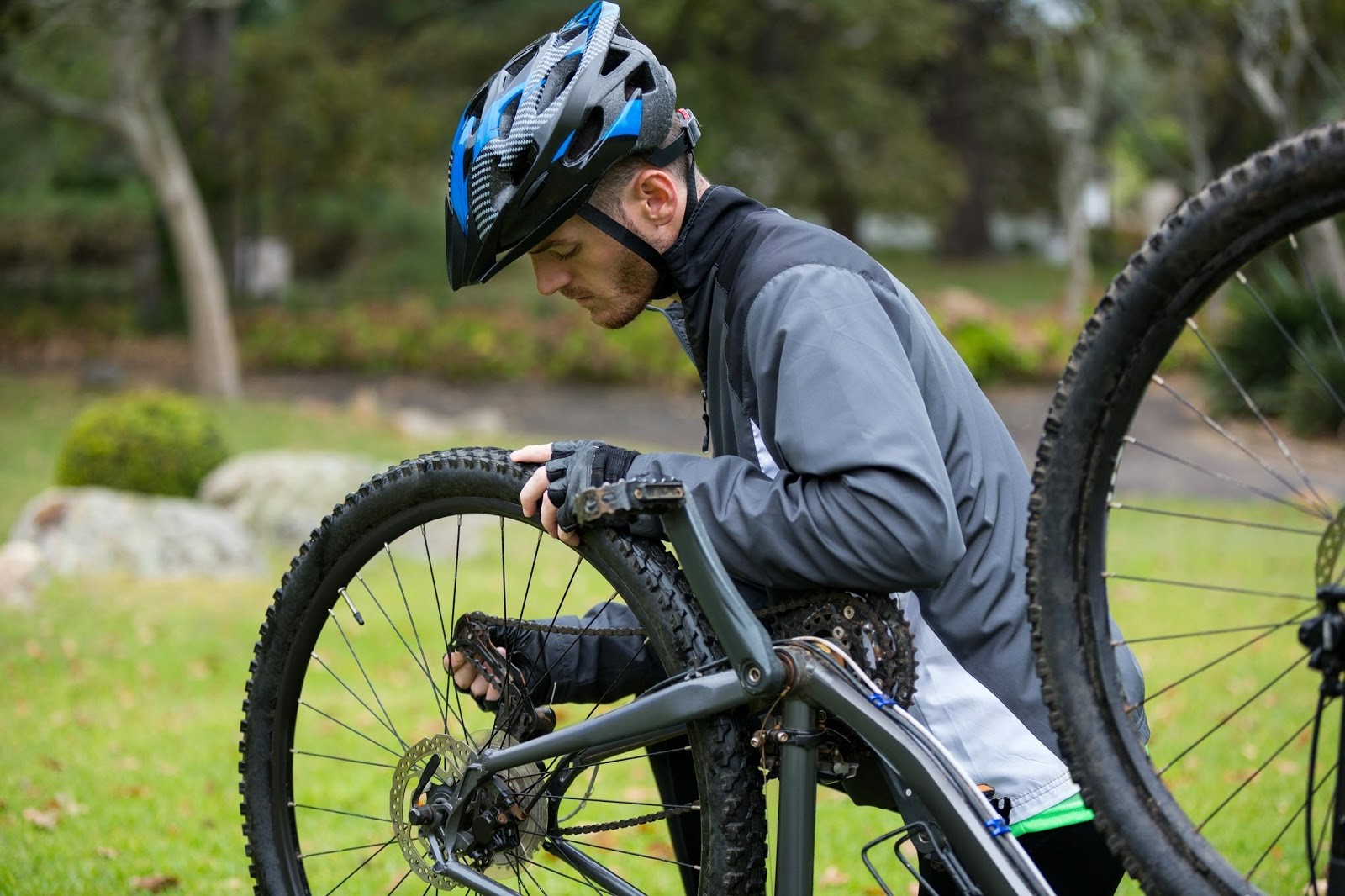 If you encounter any issues, search for a bike mechanic near you by entering your postcode and desired service. Find a suitable professional at bikebook.co.uk.