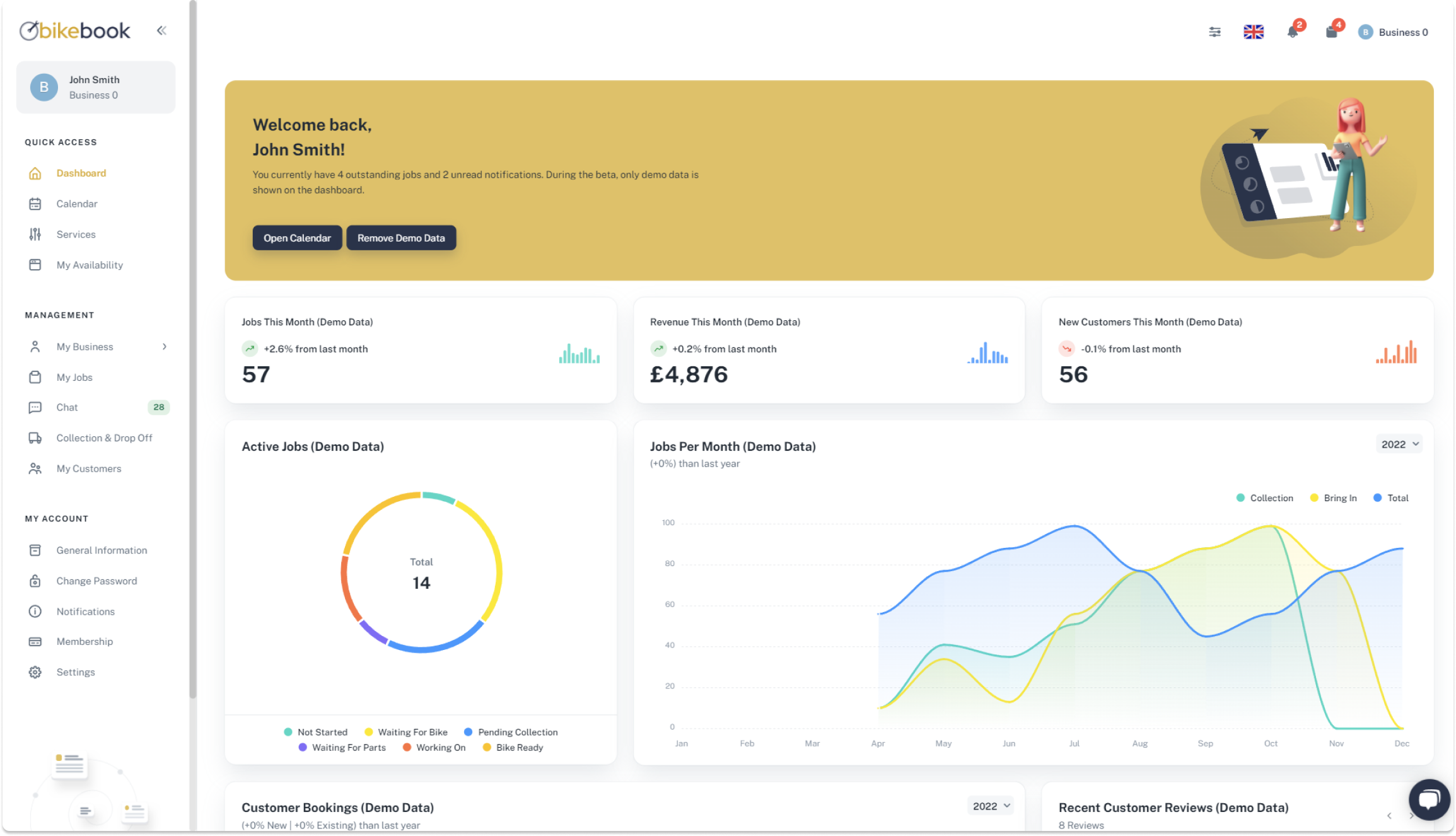 Manage your
bookings with

Bikebook Portal
Bikebook portal is an all in one management tool designed by mechanics for mechanics. You can save time, organise your bookings & receive more business!
Learn more
Save Time
Streamline processes within your business and spend more time working on bikes.
Get Organised
Get organized and reduce stress by integrating your work calendar with your personal Apple, Google or Microsoft calendar.
More Business
Integrate with the bikebook comparison site to direct more customers to you.
Built with mechanics, for mechanics
We developed bikebook portal alongside our community of mechanics to produce a product that is perfect for your business needs.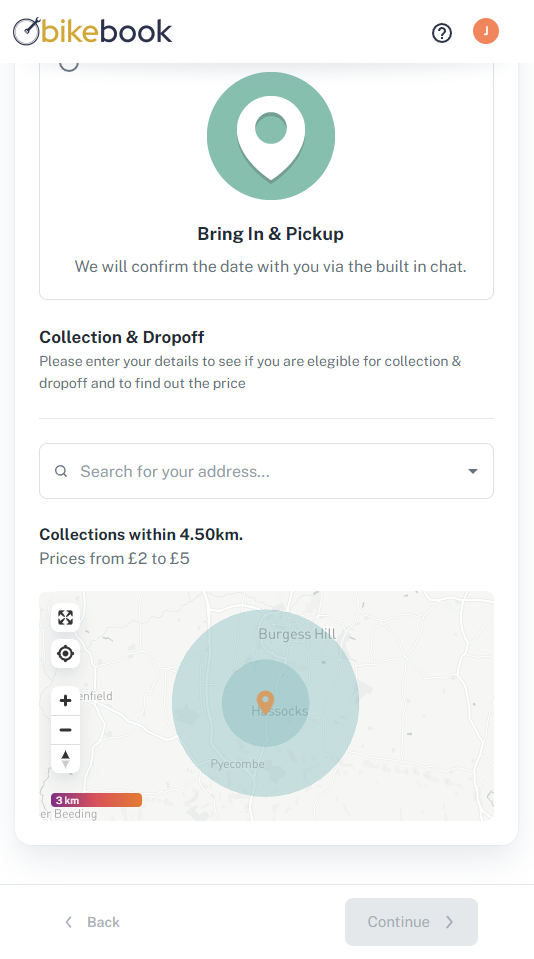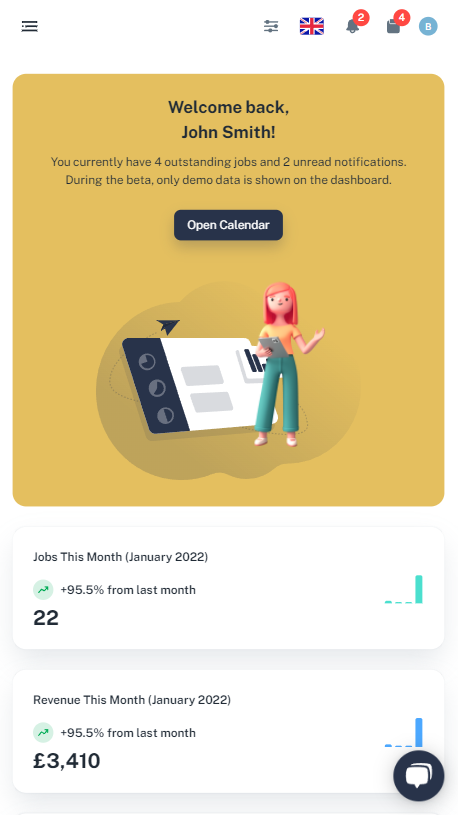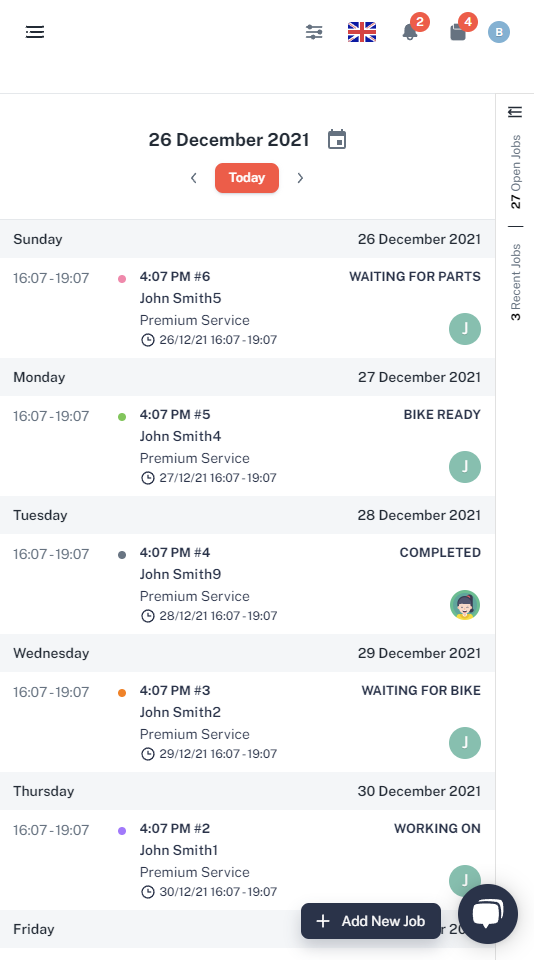 Get your own booking page
Through either your own personal booking widget, or a 'book now' button, have your customer book in at the click of a button.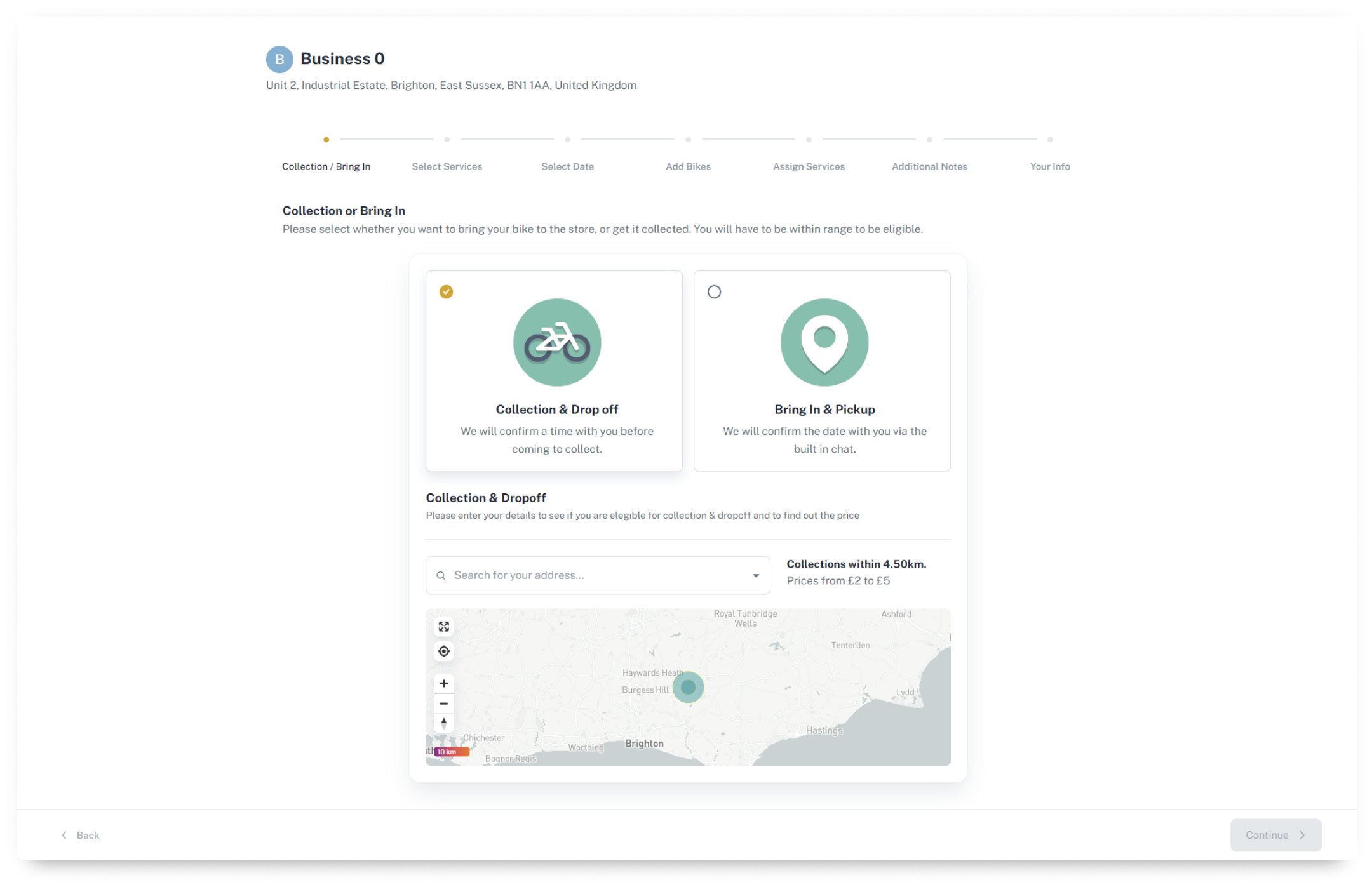 Manage your entire business
Use Bikebook Portal to manage your entire business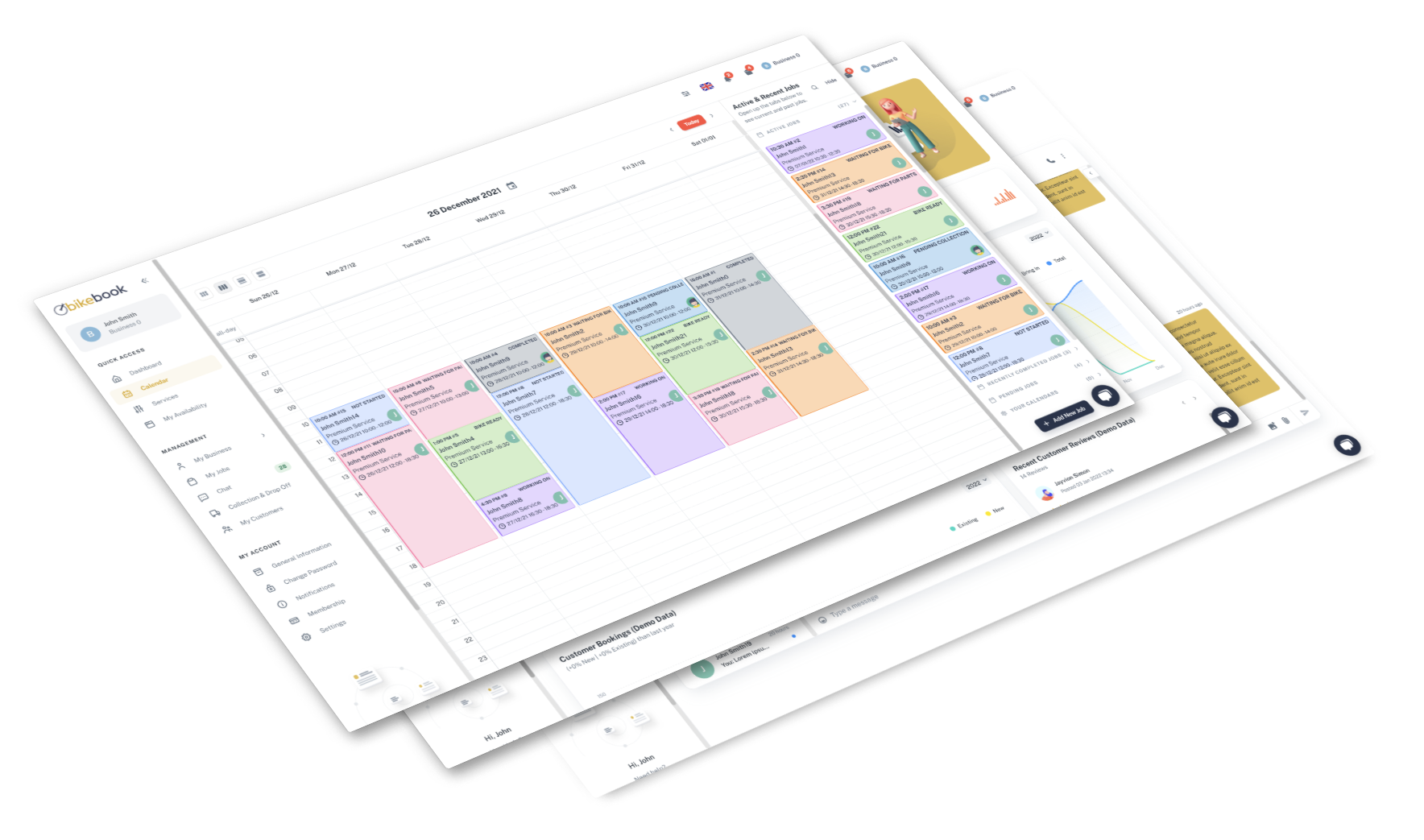 Keep customers informed about their service
By utilizing the bikebook portal's automated service tracker you can keep your customers up to date with their service. Alternatively, use the bikebook portal chat to share important information with them.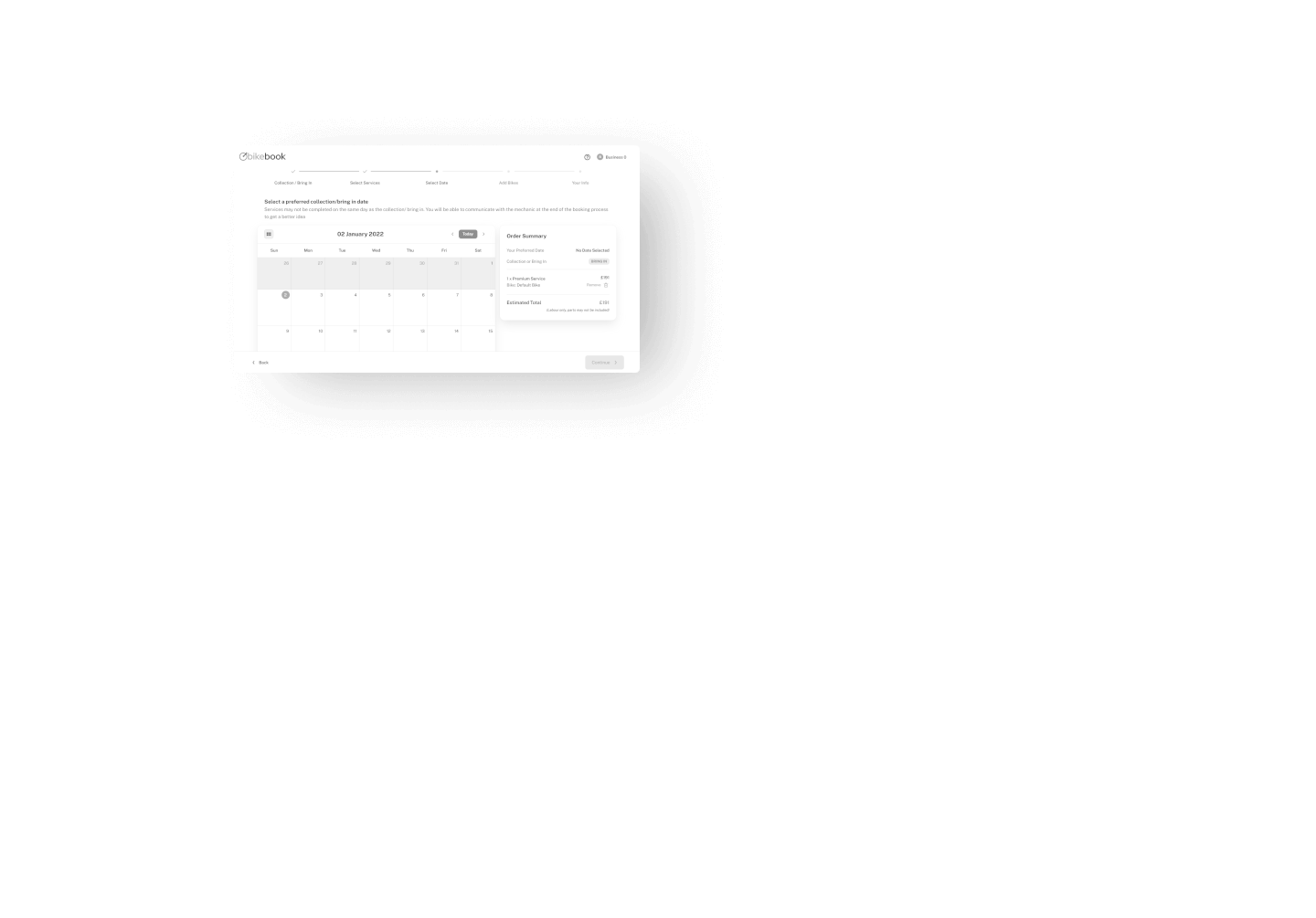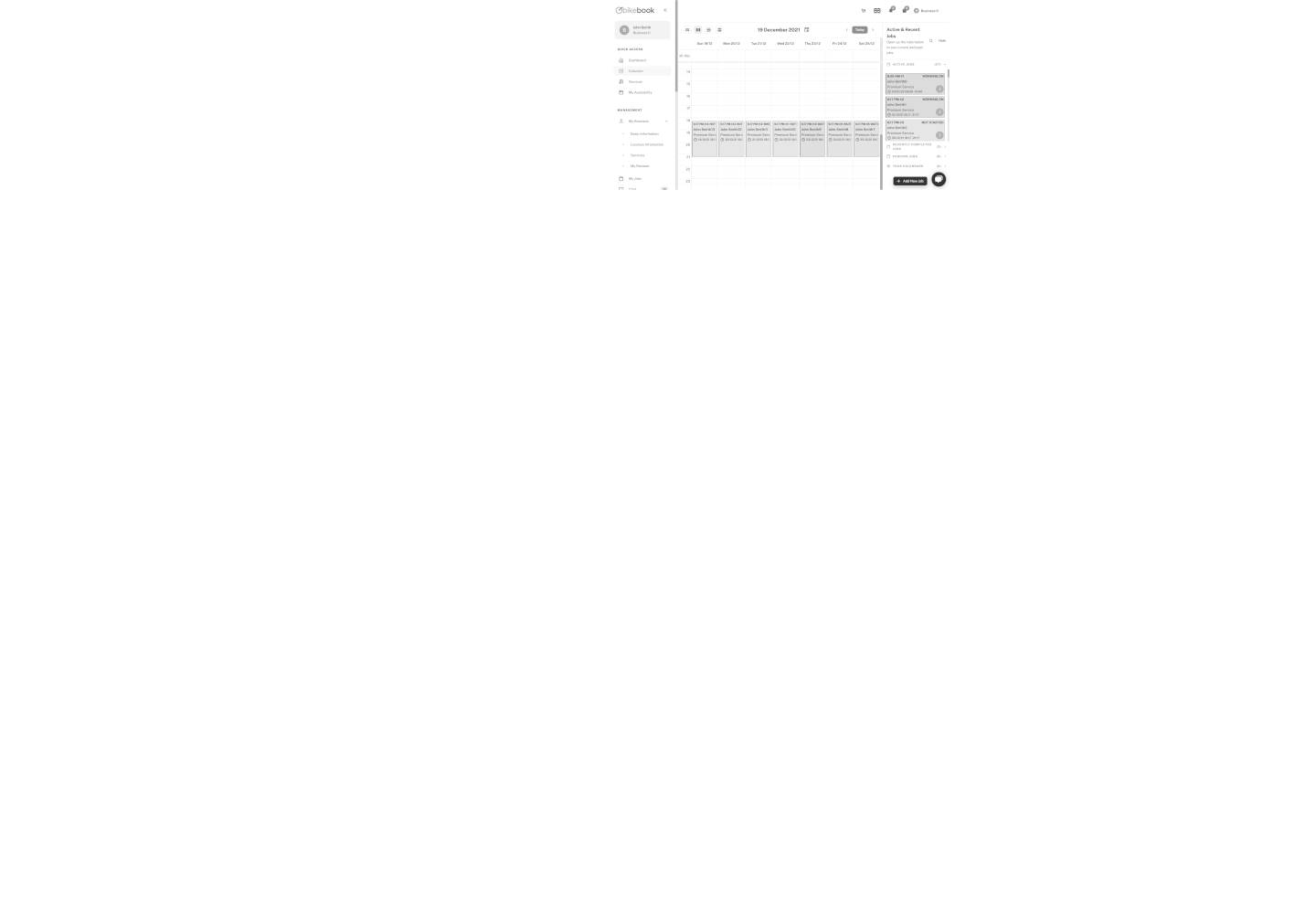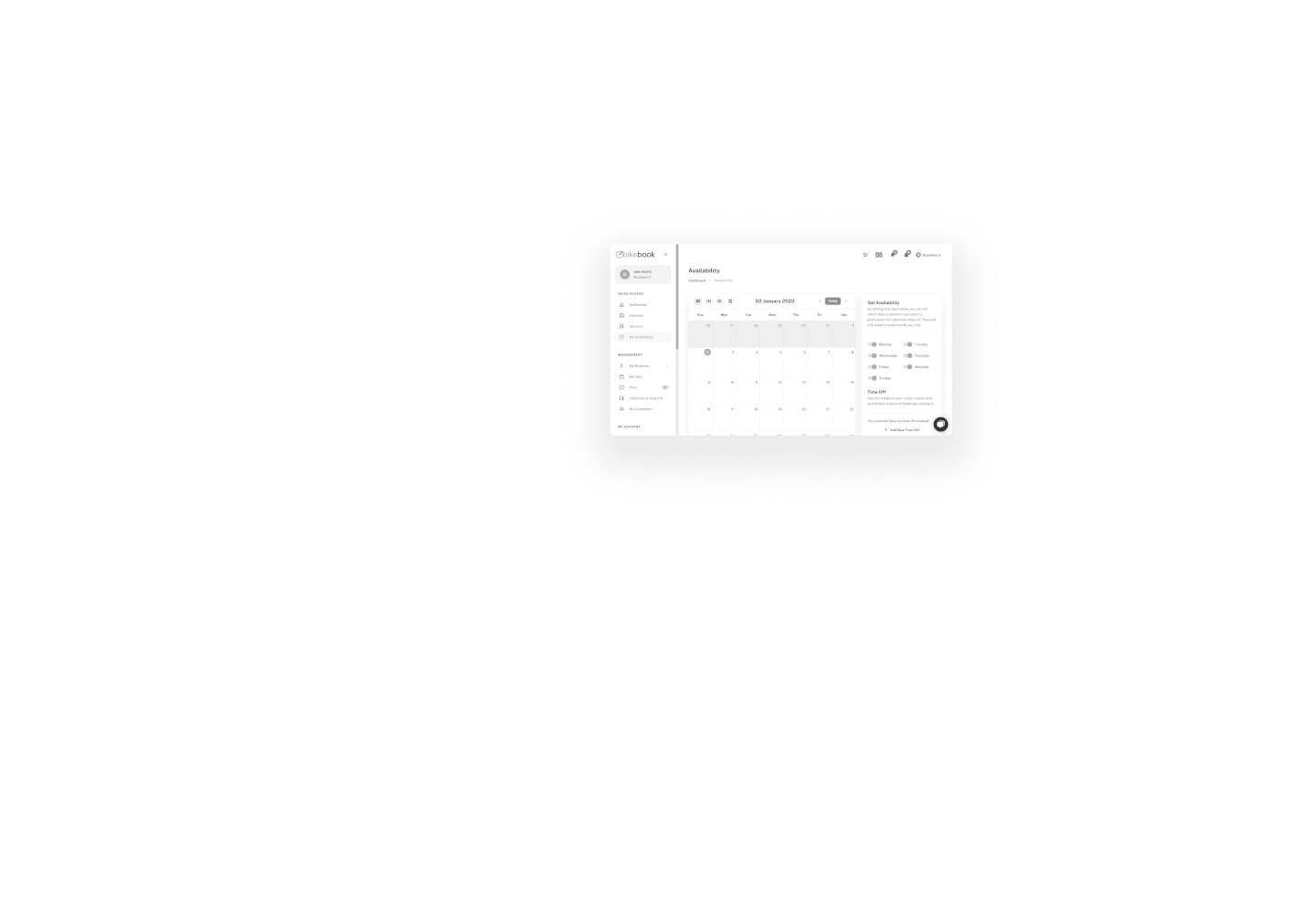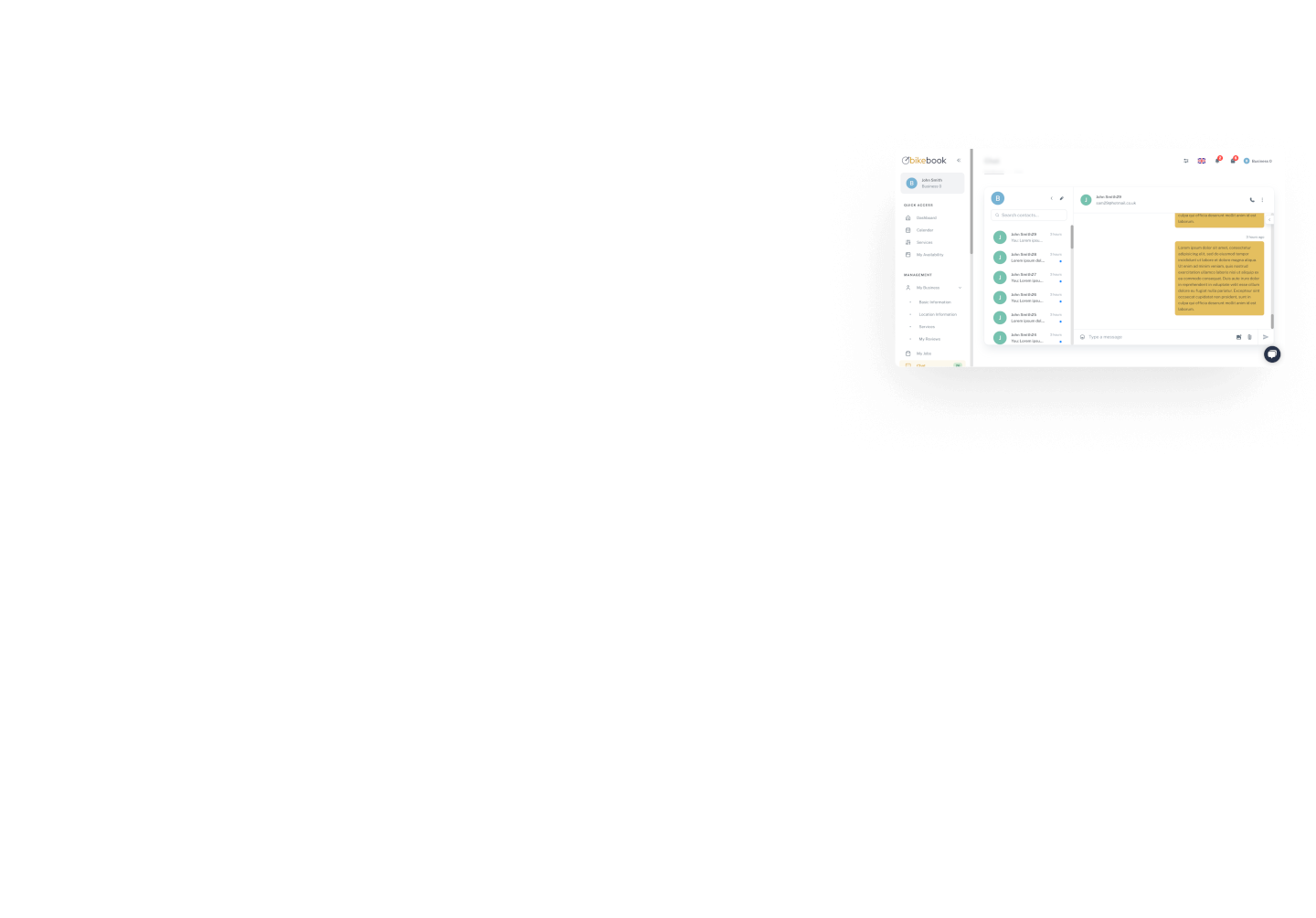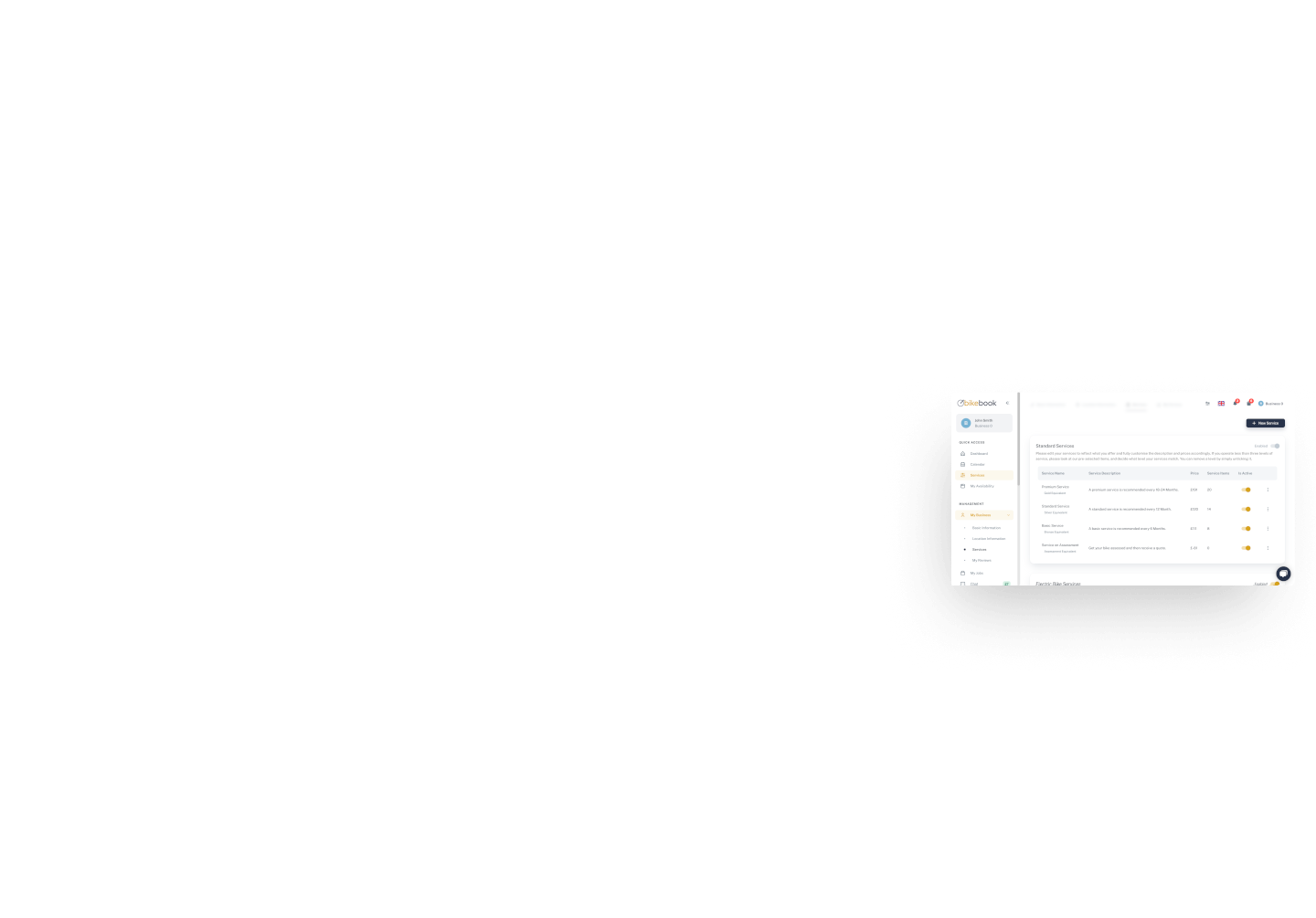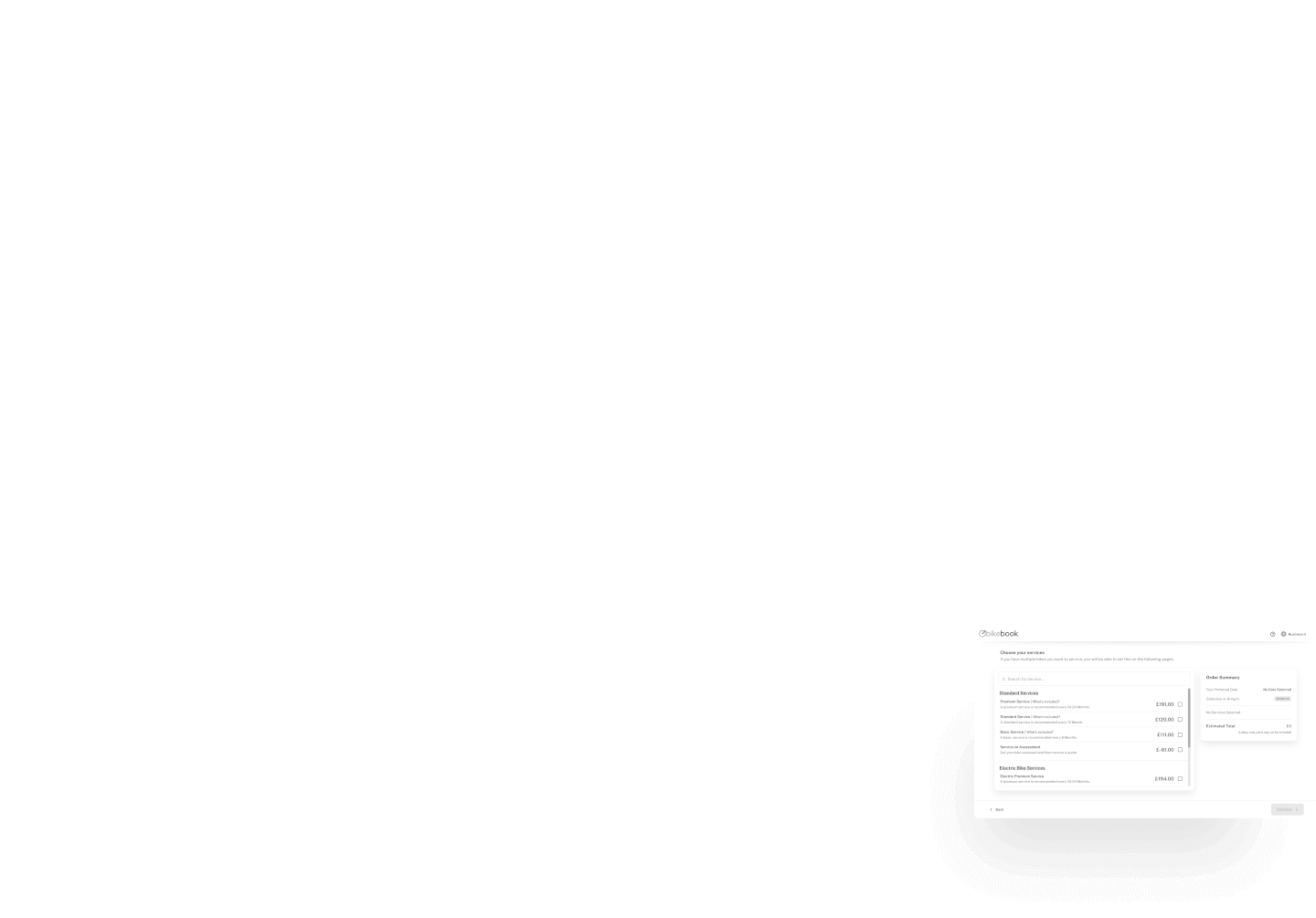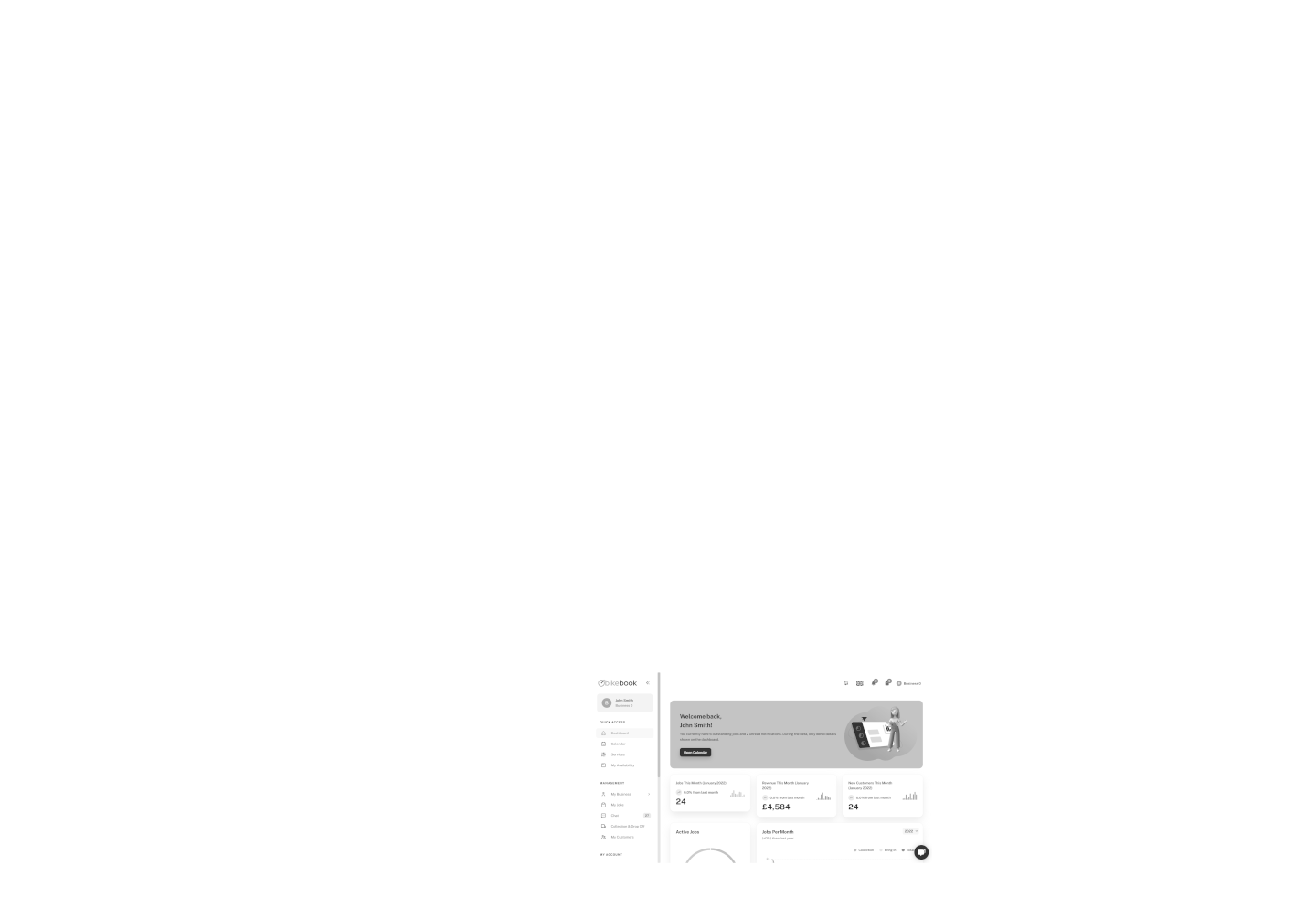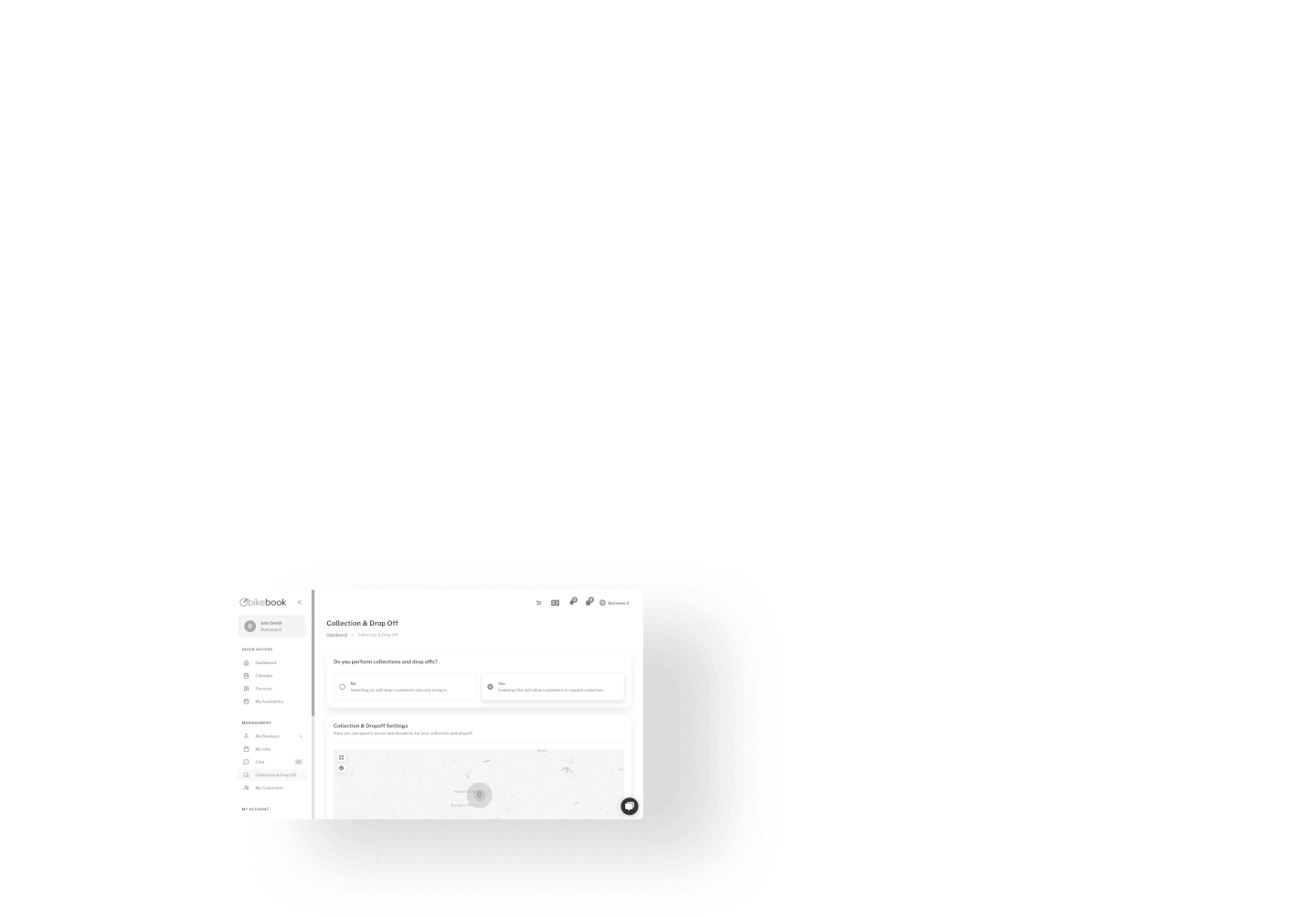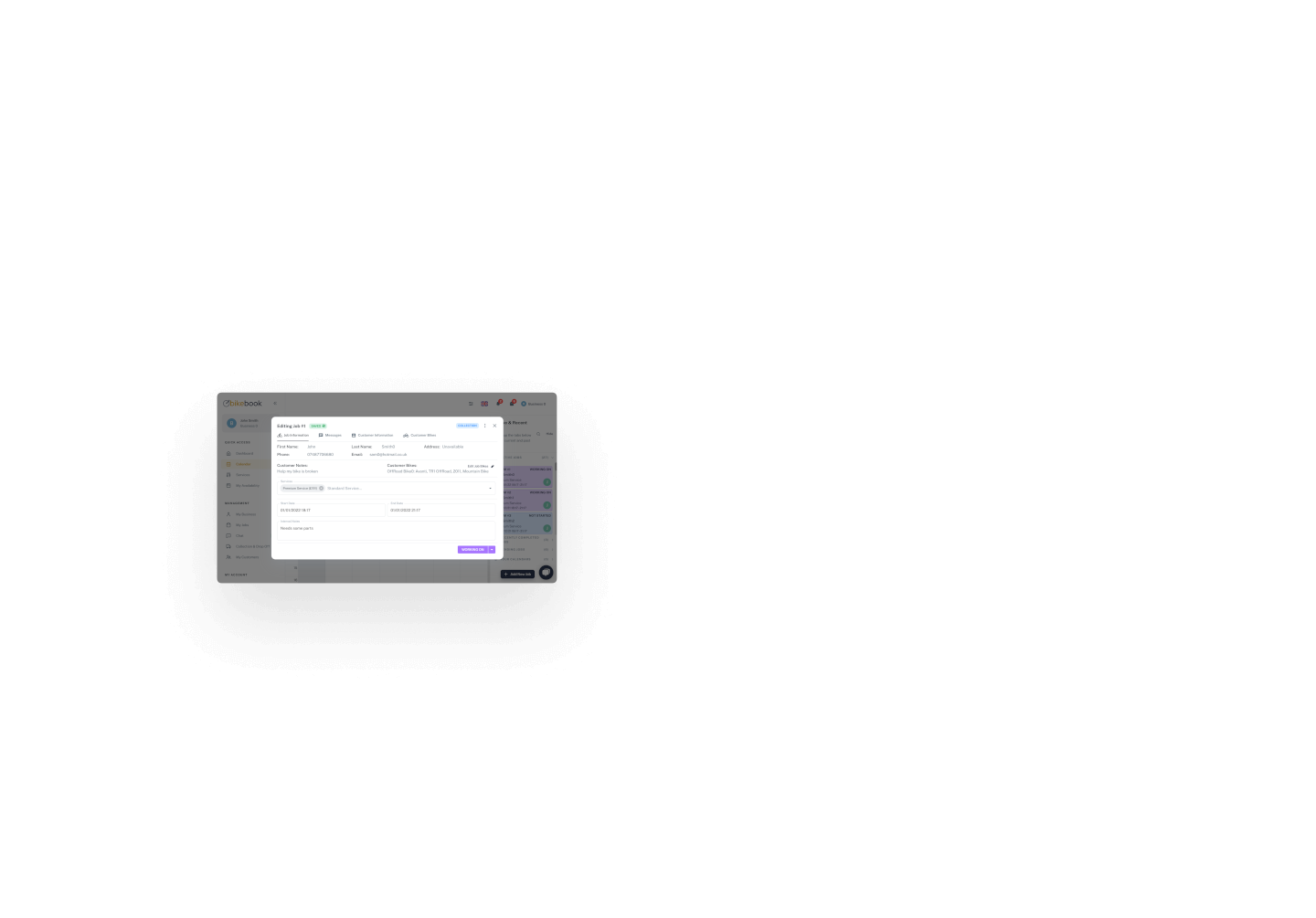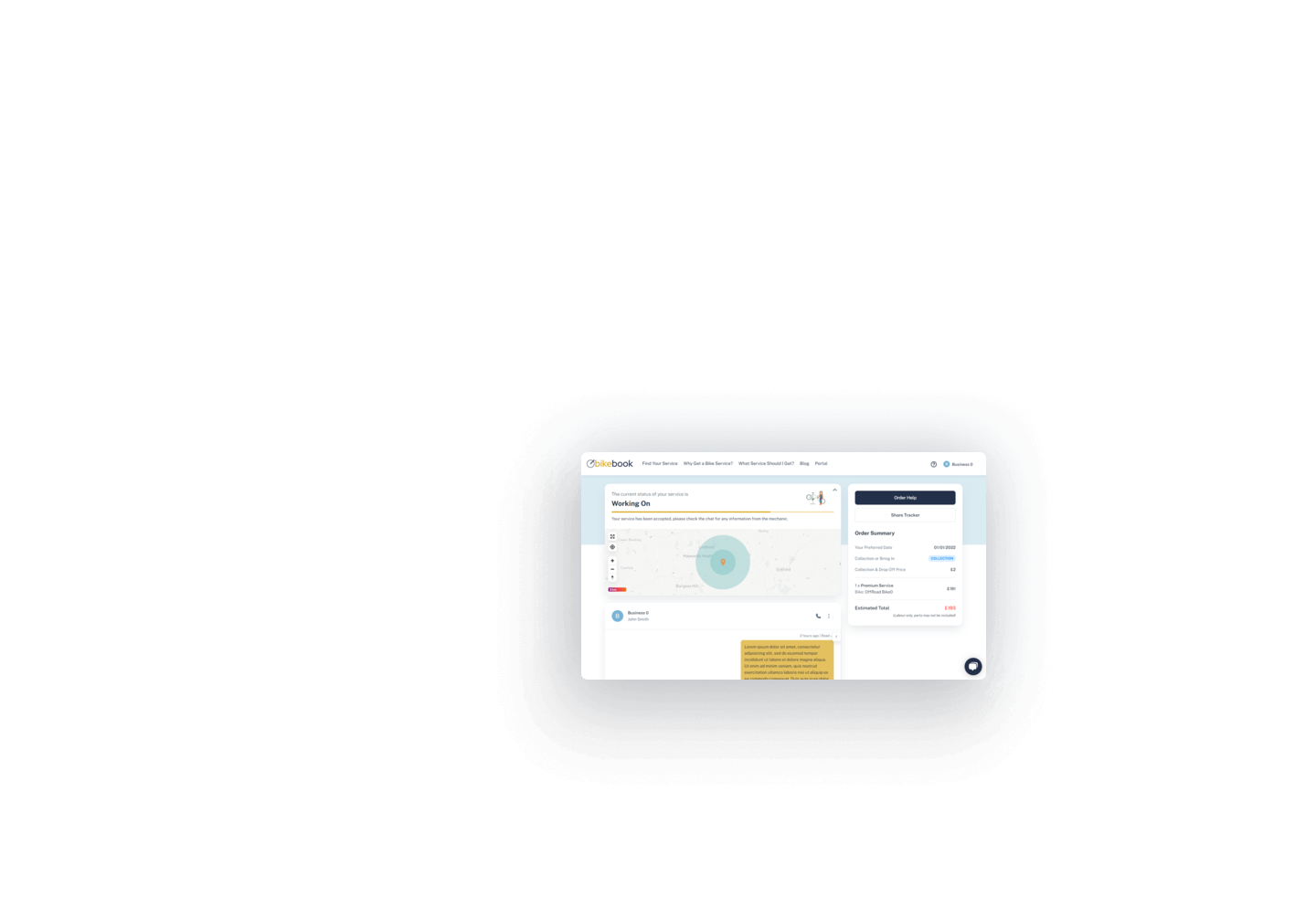 The right plan for your business
Try the portal for free for 28 days now. No card required!
Still have questions?
Please describe your case to receive the most accurate advice.
Hear from
real mechanics
We are constantly working along side mechanics to improve the portal. Check out some of the reviews from our current users.
RG Cycleworks
Bikebook is a great opportunity to allow cyclists to access local, independent mechanics whilsts also providing the ease of directly booking in.
Velo Cycle Repairs
Bikebook online booking service has not just streamlined my business, its bought more traffic to my website resulting in more entities and bookings'
MeloVelo
A fantastic tool. Bikebook portal takes the hassle out booking jobs for customers and mechanics. Finally bike maintenance is in the 21st Century!'
Aztecs Bike & Repair Shop
We've tried few tools and the bikebook portal was the most complete and user friendly we found. They really listen to our needs so we can communicate better with our local customers
D7Cycles
Bike book is clean crisp and slick, very easy to navigate and keeps everything I need right where I need it. Booking in and informing customers has never been so easy!