1. Cycle on more of your journeys
There are many ways to cycle more, including riding to work, a quick trip to the shops or a recovery spin after the gym. These short trips can increase your weekly mileage count and aid recovery between larger rides. In addition, cycling will also save you time and money. But, perhaps even more importantly, cycling will help reduce your carbon footprint and contribute towards a greener future for future generations.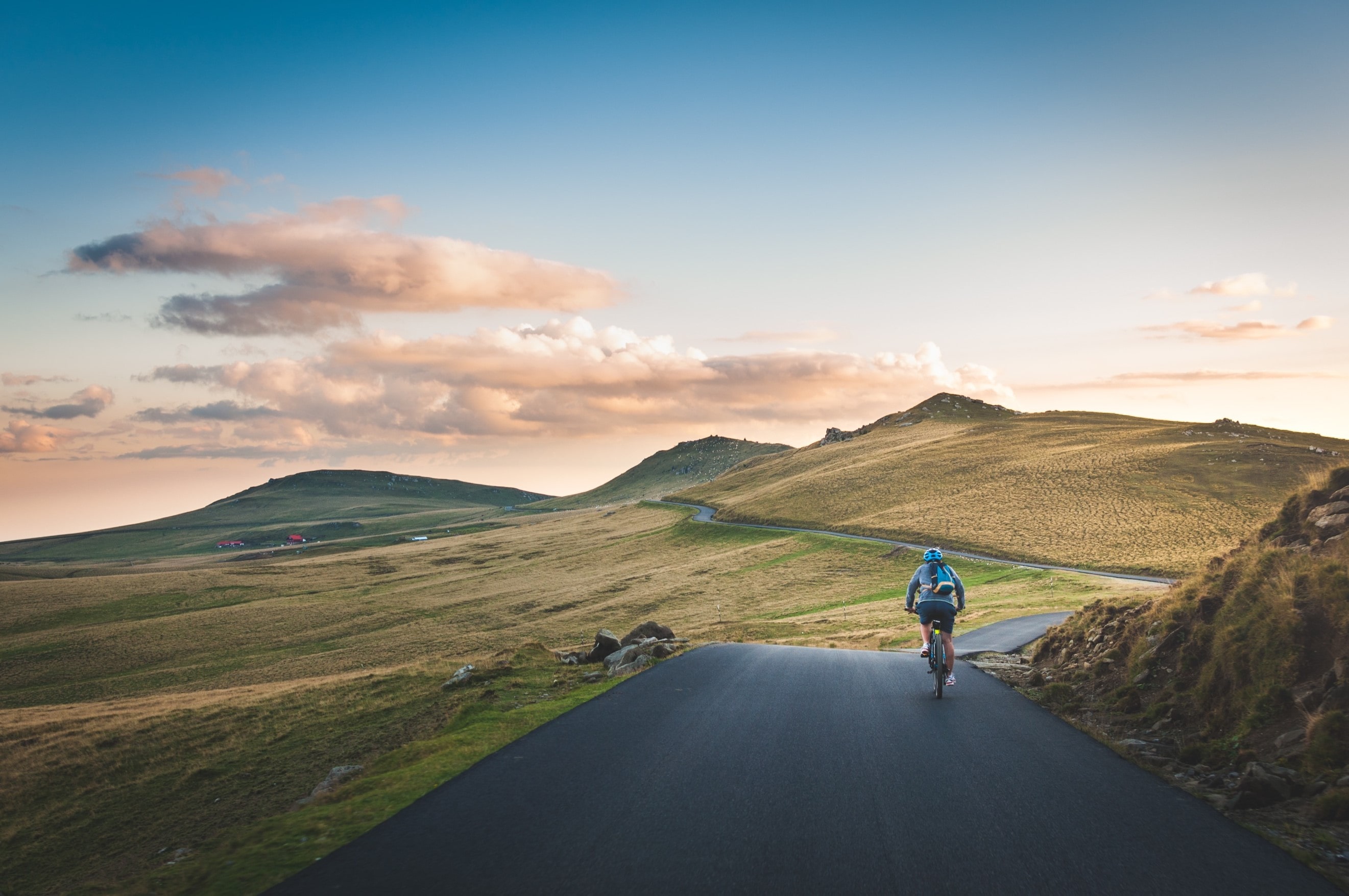 2. Cut out sugar
Nowadays it's much harder than simply cutting out chocolate and enduring a dry January. High levels of sugar are hidden in the most unlikely of supermarket foods. Specialists suggest attempting a sugar detox: cut out sugary foods, including anything with 15g of sugar per serving or more. Replace sugar with good fats likes nuts and lean protein to keep you fuller for longer, whilst regulating blood sugars and preventing you from reaching for the biscuit tin. Cutting out sugar is a great resolution for a sportive rider looking to lean up.
In addition to this, it's a scientific fact that having a low sugar diet will mean that you get a much bigger boost when consuming an emergency energy gel. Definitely good news when there is a monster of a climb between you and home.
3. Turn off technology
If all this sounds like it's sucking the enjoyment out of your beloved cycling hobby, then you'll love New Year's resolution number eight.
This is perfect for cyclists feeling overtrained, vulnerable to loss of mojo or becoming obsessed with live Strava segments and power meters.
Once a month, go for a ride without your cycling computer! Ride with friends or your local club, stop at a cafe, look up at the views, smash a climb, saunter at the back of the bunch, sprint for a sign and remember why you love riding a bike.
4. Ride with the family
It can be hard to jump back on your bike with the kids after a big ride and ride. But it is essential to make sure the next generation include cycling as a lifestyle choice. So, when the weather is nice, turn the tv off, put helmets on and head for the cycle path.
If your partner wants to give cycling a try, you should aim to encourage them as much as possible. Make sure you dedicate time to ride with them, separate to your own training mile and ride at their pace not yours (you don't want to scare them away from cycling with interval training on their second ride). Visit Raring2go to see more in their article Bike riding for you and your family 
5. Ditch junk miles
What are junk miles? Junk miles are those brisk rides when you're cycling too hard to call it base training but not hard enough to get the training benefits of an intensive session.
Despite the weekly club ride being a great social blast on the bike, with the added competition of punchy uphill climbs, if you're aiming to be much fitter and faster for summer races or sportives make sure you split your rides into HARD (intervals on the turbo or local hill reps) and your EASY base miles.
6. Spend more time in zone two
While interval training is fundamental to increased sportive fitness, many cyclists overlook the training benefits of long steady state riding.
Zone two training helps to build endurance. This type of training also enhances lactate clearance to combat fatigue while riding. Another benefit of zone two training is that it teaches your body to burn fat as fuel to help you lose weight and be a more efficient sportive rider on less food.
Riding with your heart rate or power output at zone two requires a lot of discipline and commitment. If you don't know your training zones, there are two ways to find out. A simple at-home test along with a few calculations.
7. Up your mileage
If you're scared to push passed the 60-mile mark and the idea of a 100-miles leaves you shaking in your cycling shoes, this is a perfect New Year's resolution for you… and it's very achievable.
Pick a date this for early this summertime. By this point you should be able to comfortably ride 100 miles. Plot into the calendar a weekly long ride. Whether it's two miles, five miles or 10 miles, week by week you should aim to up your milage to hit 100 before early summer.
8. Ride more climbs
The secret to climbing is power-to-weight ratio. However, there are other ways to climb the Strava leaderboard on the surrounding hills.
Firstly, you need to stop avoiding the steep gradients and seek them out when you plan your rides. Practicing hills will not only strengthen your climbing legs but also your mind, pacing and technique.
9. Get to the gym
Gyms across the country see a huge boom every January as society vows to shed the holiday weight and join a gym. But, for cyclists, joining a gym for the winter can be a great way to keep fit when the weather worsens and motivations for a ride in freezing cold rain diminishes.
Plus, there are many options to maintain your cardio, such as Watt bikes, spin classes and circuits. But, at the gym you'll benefit most from a weekly structured strength and conditioning program using light weights.
There's also plenty of body weight exercises you can do at home without joining the gym that will strengthen your legs and core for cycling.
10. Stretch away the injuries
All this increased riding can put a strain on your body. Therefore, making sure you focus on your recovery as much as your new and improved 2022 training program. If you are feeling especially achy and sore, spend 15 minutes stretching in front of the TV or to music. For extra benefits invest in a foam roller, book a monthly massage or join a yoga class.